| | |
| --- | --- |
| Ashley Lewis Professional events and publicity Photography incorporating Studio Selfie www.studioselfie.co.uk | |
| | |
| | |
| --- | --- |
| © 2015 Ashley Lewis, all Rights Reserved. Click here for further detail. | |
| | |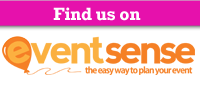 Ashley Lewis is an accredited Press Photographer with a press card licensed by the Newsmedia Association. We are therefore available for commercial assignments at public and sporting events. Ideal for race and sports teams, equestrian events, motor racing, cycling etc. where photographers with media accreditations are able to access 'track side' locations with unobstructed visual access to the event. We had the privilege of being the official photographers for a local newspaper at the World Cyclo Cross Championships held in Milton Keynes. You can see some of our published images here: WCCX 2014
We have attended local and international events providing images for national news publications. We do a lot of work for charities, especially the RSPCA, attending shop opening events, dog shows, fund raising events etc. providing images for publicity in the media or providing an on location print service to sell to visitors. We are also the official photographers for the Henry Allen Trust and the Kaylah Simms Foundation.
Our event and publicity customers include;
Johnston

Press

Dacorum Borough Council
Denham Utd. Ladies Football
Bourne End Junior Sports Club
Flitwick Town Council - Rufus Centre
Printing of photos on location, at an event or party, is becoming very popular. In fact most under 20 year olds won't remember sending a film away and having the magical moment of opening the envelope after a week to reveal glossy prints. Being able to hold a full colour glossy print, instantly after the photo is taken has become a novelty and new craze for the younger generation.
If you have a business where the taking and printing of photos on location will be attractive to your customers, get in touch to see how you could actually generate revenue from this.
Taking event photography to a new level, our 'Studio Selfie' event photography brand is taking the wedding, prom, party and corporate event scene by storm.
Studio Selfie provides your own Professional Photographic Studio and Photographer at your party or event for the ultimate, enviable, selfies and professional photo shoot.
Party Hosts and Guests can snap away under the studio lights and backdrops to create memorable photos of your event. Use the wireless shutter for the ultimate selfie or get the Photographer to give you and your friends a taste of what it's like to be a professional model.
Full Colour Glossy 8"x6" photos, printed immediately, on location, for guests to take away as a memento. No passport photo strips here - Selfies should be big! Far better than a party bag?
The studio lights, camera, tripods, backdrops, computer and printer are all provided, set up and supervised by a Professional Photographer. No more squeezing into a photo booth – the Selfie Studio is big enough to accommodate groups of your family and friends. Take a look at www.studioselfie.co.uk